Please view this section on our new website, www.ReincarnationResearch.com, at:
Reincarnation, Past Lives, Past Life Regression &

Soul Evolution


TV Shows, Workshops, Seminars and Events
View Viral Reincarnation Research Video: Evidence of Reincarnation
IISIS is dedicated to disseminating evidence of reincarnation and the past life research of Ian Stevenson, MD world-wide, to creating a more peaceful world through the understanding that we can change religion, nationality and ethnic affiliation from one lifetime to another, and to promote a greater understanding of the purpose of reincarnation, as well as the nature of spirit beings and the spiritual realms.  Upcoming events that are focused on these topics are listed below.  Please join us at these gatherings to help us create a network of individuals who can help promote a more advanced spiritual awareness on our planet.
Parliament of the World's Religions & National Communications Association Conventions
Chief Joseph and the Parliament of World Religions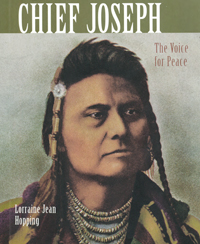 I am very happy to announce that I will be a speaker at the 2015 Parliament of the World's Religions convention, which draws 10,000 to 15,000 people and occurs October 15-19, 2015, in Salt Lake City, Utah. The way that I was invited to speak at this event was quite unexpected.  Buff Parry, who is leading an Indigenous People's Program Special Panel Presentation entitled, Nez Perce Chief Joseph's Holy Medicine Bag, asked me to participate.
I have to admit that I had never heard of Chief Joseph before, but this prompted me to learn about him. I found that that government of the United States treated the Native American Nez Perce in an abhorrent way. The leader of the Nez Perce during this difficult time in their history was Chief Joseph, who repeatedly tried to broker peace, so that the Nez Perce and Caucasian settlers could live together in peace, but to no avail.
The connection is that Buff revealed that the Nez Perce believed in a form of reincarnation. I am also happy to relate that Buff has agreed to serve on the IISIS Advisory Board. I also thank Lewis Cardinal, a Trustee of the Parliament, who is the organizer of the Parliament's Indigenous People's Program.
Our panel will take place on Saturday, October 17, 2015, 8:30 AM to 12:30 PM in Hall J of the Salt Palace. Please join us if you can.
National Communications Association Conference & Spiritual Communication
I am also happy to relate that Barbro Karlen, Wayne Peterson and I will be presenting at the National Communications Association (NCA) annual conference in Las Vegas. Our sponsor is our IISIS Board Member Mary Fong, PhD, who is a Professor of Communication Studies at California State University in San Bernadino. NCA members consist of academics and professionals in Communication Studies and their annul conventions draw 6,000 to 8,000 people. Mary teaches courses on Spiritual Communication, which is branch of Communication Studies.
Our presentations occur on Friday, November 20, 2015.  The topics are:
Spotlight on 5 Decades of Reincarnation Research, featuring Wayne Peterson and Walter Semkiw
The Reincarnation of Anne Frank, featuring Barbro Karlen
Evidence of Reincarnation presented to the Mainstream
We have taken out full page ads in the program guides of both of these conferences, which means that approximately 20,000 people from the mainstream will be introduced to the work of Ian Stevenson, MD of the University of Virginia, evidence of reincarnation and IISIS.
Past Events
Friday, December 5, 2014: 1 PM Pacific Time
Hans Christian King interviewed by Reverend Michael Beckwith
Of interest, past lives for both Hans King and Revenend Beckwith have been identified. Hans supports that he is the reincarnation of Nostradamus.  To view these cases, go to:
Tuesday, September 24, 2013
IISIS Board Member Robert Snow Appears on Katie Couric's TV show, Katie, to Discuss his Past Life as Carroll Beckwith. Brian Weiss & Carol Bowman Also Featured!
Robert Snow unexpectedly discovered a past life through a regression.  His story is featured in his book, Looking for Carroll Beckwith, and in Born Again: International Edition (2011), by Walter Semkiw, MD.  Videos regarding Bob's story are featured on the IISIS website. Katie airs at 3 PM Eastern Time on ABC.  Check your local listings for to see when it airs in your area.  Our most hearty congratulations to Bob!!
Saturday, July 20, 2013
Dr. Newton Kondaveti and his wife, Dr. Lakshmi Kondaveti, will be conducting a two-day workshop entitled,Past Life Regression and Spiritual Science, which will take place in the San Jose, California area on July 20 and 21, 2013. Walter Semkiw, MD, will be participating in this event on Saturday, July 20, and will give a brief presentation on objective evidence of reincarnation, focusing on the work of Ian Stevenson, MD.  The venue is provided below:
Los Gatos Acupuncture and Quigong Center,
761 University Ave, Suite A, Los Gatos, CA 95032
Contact: Sandeep Davu-phone (408) 242-2952
E-mail: Sandeep.davu@gmail.com
Newton and Lakshmi will also be doing an introductory lecture on the evening of July 18, 2013 at a different location.  For this and other presentations Newton and Lakshmi are conducting in the San Jose area and Bellevue, WA, go to: Kondaveti Events
Newton and Lakshmi both trained as medical doctors, but they have dedicated their lives to past life regression and spiritual development.  They are in the process of creating the Life Research Academy (LRA) in Hyperabad, India.  To learn more, go to:  Kondaveti Biographies and the LRA
Saturday, June 22, 2013, 1-4 PM at the Academy of Intuition Medicine
Presenters: Kevin Ryerson and Walter Semkiw, MD
Topic: The Science and Spirit of Reincarnation
Location: Academy of Intuition Medicine & Energy Medicine University
2400 Bridgeway  (corner of Bridgeway & Harbor Way)
Building B, Suite 290
Sausalito, CA
Entrance is on Marinship Way, across from Mollie Stone's food market. Academy shares the building with FedEx.  Academy is at the south end on the second floor with two entrance stairs marked Building B and C.
Parking in our adjacent two parking lots marked Building B and C. These parking lots have stairs that lead directly up to our entrance door on the second floor at Suite 290. Street parking on Marinship Way is also available.
Friday, March 15, 2013, 7 PM at the Academy of Intuition Medicine
Location: Sausalito in Marin California
Presenter: Kevin Ryerson
Topic: Trance, Altered States and Meditation
Saturday, March 23, 2013, 9:30 am to 4:30 PM, sponsored by Edgar Cayce's ARE
Location: San Jose, California
Presenters: Wayne Peterson and Walter Semkiw, MD
Walter will present objective evidence of reincarnation and an understanding of soul evolution based on his dialogues with Ahtun Re, a spirit being channeled through Kevin Ryerson. These dialogues are the basis of Walter's book, Origin of the Soul and the Purpose of Reincarnation.  You too can have dialogues with Ahtun Re by arranging for a Tele-Reading through Kevin's web site:www..kevinryerson.com
At our ARE San Jose event,  Wayne Peterson, a retired US Diplomat and former Director of the Fulbright Program, will describe three of his past lifetimes, which are featured in Walter's book, Born Again.  Mr. Peterson will also discuss his personal experiences with advanced spirit beings, including Maitreya, who is the same entity written about by Benjamin Creme of Share International.  Wayne's magical encounters are described in his book, Extraordinary Times, Extraordinary Beings.
Location:  Divine Science Community Center, 1540 Hicks Ave., San Jose, CA  95125
Cost is $49 in advance or $55 at the door. To register in advance:
Send a check for $49.00 to ARE of Northern CA, 540 Hauer Apple Way, Aptos, CA  95003 and include your name, address, email-address.  If you want to pay by credit card, send a note before the program to the above address, indicating you will be paying by credit at registration.  This will allow you to pay the discounted $49.00 fee at the door. Contact person for this event is: Shirley Jackson at 831-768-7779 or shirley@mar-com.com
The Ghost Inside My Child
Watch a new show on children who remember past lives on  Friday, November 23 and  Saturday, November 24, 2012 on the Biography Channel.  The show is entitled The Ghost Inside My Child and is one hour long.  Times that the program will be shown are:
Friday, 11/23/12: 7 PM, 8 PM, 11 PM and Midnight
Saturday, 11/24/12: 8 PM and Midnight
Please check your local listings to confirm program times and tune in to show your support.  This first episode is a pilot and it is hoped that a series will follow.
September 21-23, 2012
Edgar Cayce's ARE, Virginia Beach, Virginia
When: September 21-23, 2012
Saturday, May 19, 2012, 7:30 TO 10 PM
The Metaphysical Center of New Jersey
Where: Ramapo College, Annisfield School of Business, Room 135, Mahwah, NJ
Sunday, May 20, 2012, 1-5 PM
The Metaphysical Center of New Jersey
Advances in Reincarnation Research
with a focus on Reincarnated Artists and Presentation of the Proposed
Reincarnations of Laurel & Hardy
Speakers: 
Walter Semkiw, MD
and Josh and Danny Bacher 
Where: Ramapo College, Annisfield School of Business, Room 135, Mahwah, NJ
Friday, March 30, 2012, 7 PM
Academy of Intuition Medicine
Advances in Reincarnation Research with a focus on the work of Ian Stevenson, MD
Speaker, Walter Semkiw, MD
Where: Academy of Intuition Medicine, Sausalito, CA, $20, RSVP Required
Website: Academy of Intuition Medicine
Saturday, February 11, 2012, 8 to 9:30 PM
Conscious Life Expo, Los Angeles, Marina Ballroom
East West Bookshop, Mountain View, California
When: Sunday, December 11, 2011:11:30 AM-4:30 PM, Cost: $50
Where: East West Bookshop, Mountain View, California
When: Thursday, December 8, 2011: 730-9 PM, Cost: Free
Reserve tickets at: Walter Semkiw, MD at East West Mountain View
October 20-22, 2011
4th World Congress for Regression Therapy, Kusadasi, Turkey
IISIS International Board Members will convened at the 4th World Congress for RegressionTherapy (WCRT4), which took take place October, 20-22, 2011 in Kusadasi, Turkey.  Walter Semkiw, MD,  did a presentation on "Advances in Reincarnation Research, with Cases from Turkey."   For more information, go to: 4thWorld Congress for Regression Therapists (WCRT4).
Reincarnation Cases from Turkey Researched by Ian Stevenson, MD at the University of Virginia